The Law Office of Patricia A. Gitre, P.L.C.
Experienced, Dedicated & Successful
Meet our attorneys and legal staff
Patricia A. Gitre, Attorney at Law
Founding Attorney
Pat Gitre is licensed to practice law in the State of Arizona and State of Michigan.
For over 30 years, Ms. Gitre has represented clients, both as plaintiffs and defendants, in civil, domestic relations, probate and criminal. The areas include general civil dispute, domestic relations, victim rights and criminal litigation (Federal, State and local levels). Areas include contract disputes, debt disputes, white collar crime (embezzlement, wire fraud, bank fraud, conspiracy and schemes to defraud), dui, medical marijuana, drugs, trespass, shoplifting, domestic disputes, assault, murder and death penalty. She also handles criminal appeals and petitions for post-conviction relief including ineffective assistance of counsel claims.
Pat Gitre is located in Maricopa County, Arizona but also focuses on clients that need assistance in Northern Arizona Superior, in Justice, City or Magistrate Courts. Ms. Gitre partners with Tom Gorman (www.lawyergorman.com), a criminal attorney located in Sedona, Arizona, to provide the best representation for clients located in Northern Arizona.
The client is not charged for both attorneys but will receive the combined experience of both Ms. Gitre and Mr. Gorman.
Consultations are available both by phone or in person.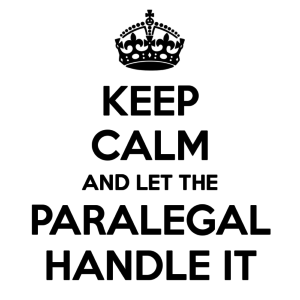 Ms. Washburn received her Associate of Applied Science Degree, Division of Paralegal Studies ESS College of Business Dallas, Texas in July 1992. Rose also obtained her Associate of Business Management Degree from Baker College, Flint, Michigan May 1984.
Her experience includes the following Federal Case:
Federal Trials & Capital Post Conviction Relief Cases: United States of America v. Ivory Crow CR 11-00285-PHX-RJB; United States of America v. Francisco, et al CR 11-01728-005-PHX-DGC; United States of America v. Muhammed et al CR12-01793-PHX-DGC; United States of America v. Daniel Mahon CR09-00712-PHX-DGC; United States of America v. Nathaniel Lavender CR10-08089-PCT-GMS; State of Arizona v. Ruben Garza, Capital Post Conviction CR99-17624-DT; State of Arizona v. Pete VanWinkle, Capital Post Conviction CR08-128068-DT; United States of America v. Steve Brewer and Joel Cutulle CR12-01927-PHX-NVW
Rose also actively assists numerous private defense attorneys throughout Arizona.
Rose supports our attorneys by providing support for two-partner firm handling state and federal criminal law; civil litigation, real estate, contract and title cases; domestic relations; civil appeals; and probate law; pleading & correspondence drafting, discovery requests, investigations, internal initiatives, and research; production of records; and skills resulting in effective working relationships with co-workers, clients, prosecutor offices and courts.
We offer our legal services in most Arizona State and Federal Courts, including the following:
Courts we appear in throughout Arizona.
Apache County
Courthouses
Apache Superior Court -St. Johns
Apache Justice and City Courts (Chinle, Perco-Sanders, Round Valley and St. Johns)
Coconino County
Courthouses
Coconino Superior Court
Flagstaff Justice Court
Flagstaff Municipal court
Fredonia Justice Court
Page Justice Court
Williams Justice Court
Williams Municipal Court
Fredonia Municipal Court
Page Municipal Court
La Paz County
Courthouses
La Paz Superior Court
La Paz city and municipal Courts (Quartzsite, Salome and Parker)
Yarnell Justice Court (for Yarnell, Congress, Rincon, Walnut Grove, Kirkland, Wilhoit, and Peeples Valley)
Mohave County
Courthouses
Mohave Superior Court (Kingman, Lake Havasu Bullhead City)
Mohave Justice courts -Bullhead City, Kingman/Cerbat
Kingman Municipal Court
Bullhead City Municipal Court
Lake Havasu Municipal Court
North Canyon Consolidated Court
Mohave Municipal Courts (Kingman, Bullhead City and Lake Havasu)
Navajo County
Courthouses
Navajo Superior Court (Holbrook and Show Low)
Navajo Justice and City Courts (including Holbrook, Kayenta, Pinetop-Lakeside, Show Low, Snowflake and Winslow)
Yavapai County
Courthouses
Yavapai Superior Court
Bagdad-Yarnell Justice Court (for Bagdad, Hillside, and Yava)
Mayer Justice Court (for Bumble Bee, Cleator, Black Canyon City, Crown King, Humboldt, Dewey, and Mayer)
Seligman Justice Court (and Ash Fork)
Verde Valley Justice Court (for Camp Verde, Clarkdale, Cottonwood, Jerome, Oak Creek, Cornville, Red Rock, and Sedona)
Jerome Municipal Court
Clarkdale magistrate Court
Camp Verde Municipal Court
Sedona Municipal Court
Prescott Consolidated Justice/City Court
Prescott Valley Magistrate Court
Verde Valley Justice Court
Chino Valley Municipal Court
Prescott City Court
Prescott Justice Court
Cottonwood Municipal Court
Camp Verde Municipal Court